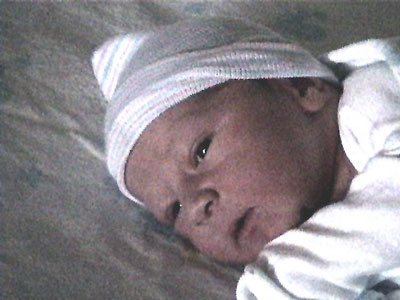 Fortunately, I had a chance to clean up and get
dressed before the rest of the family came by to
say hello.

Here's me at the more mature age of nine hours,
which my grandpa captured on video. Truth be
told, I was still a tad dazed by having to leave
my dark, warm nest to take up my responsibility
for paying off the Bush tax-cuts and foreign
misadventures. You can probably tell that I was
deep in thought about how I could get a job
right away.